our passion ...
click on an image to read more...
the latest product
- mediaWALL -
Large flexible LED screens that will fascinate you and intrigue students and parents
Configuration for Indoor or Outdoor use
Display images, videos and presentations onto the incredibly thin LED panels.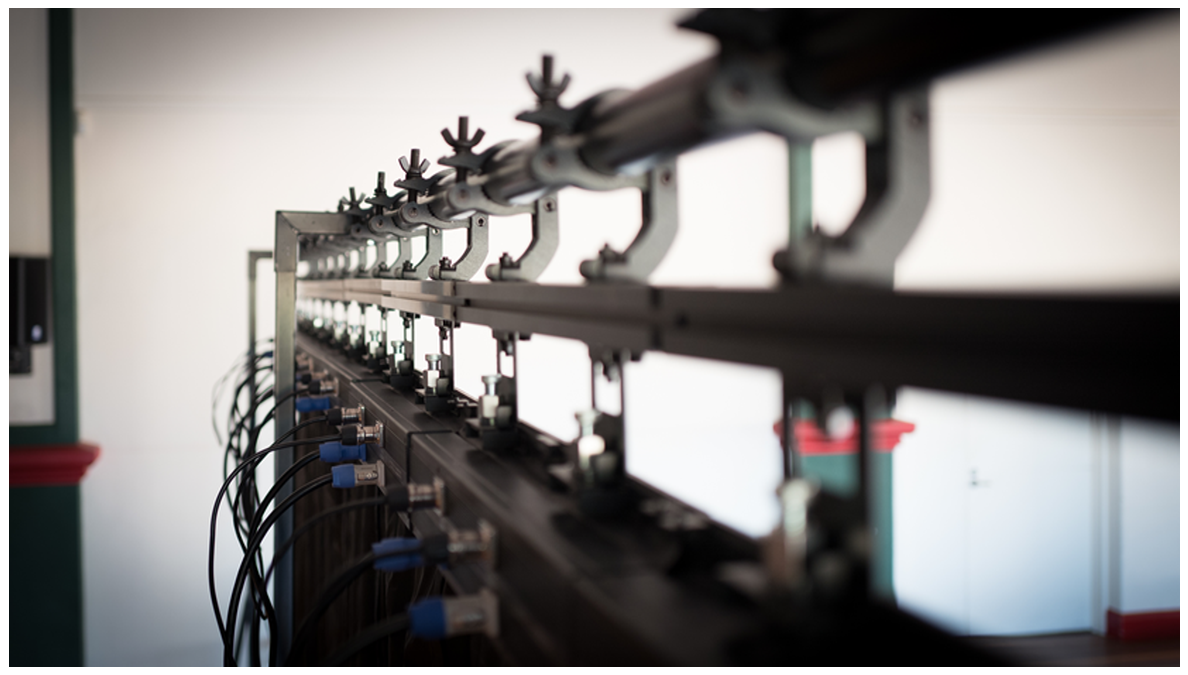 news
Find out what we have been up to.
Successfully implemented and utilized by BETA schools
About Clarisse Enterprises (CEPL)
CLARISSE ENTERPRISES™ (trading as CLARISSE DATA DESIGN™) is a company that was established in the year 2000. The creator of the nForma™ program has over 15 years of teaching experience. The majority of our consultants have an active involvement in schools and are in touch with the latest curriculum changes and educational needs. Our initiatives are driven by customer requirements – our teachers and our schools.
With our combined teaching experience of over 60 years, together with 50 years of commercial computer systems experience, we are well positioned to help schools with their student assessment and reporting needs.
We at CLARISSE DATA DESIGN™, have provided and currently support a large number of Victorian private and government schools with Student Assessment and Reporting software. We provide consultation, requirements analysis, software specific teacher training and software demonstrations.
Our experience base also encompasses project management, analysis, design and development.
Capabilities and Experience
Requirements analysis and design
Development, implementation, maintenance and software support
Project management
Consulting in the Education sector
Training / Professional Development
Over 60 years of combined teacher experience
Over 50 years of combined Information Technology experience
Satisfy private and government schools' software requirements
Teachers are now saying the report process is easy!  In fact, this would have to be the least stressful lot of reports we have written. Using the language of learning intentions has made the reporting process seamless.  Parents are now getting a more comprehensive overview of where their child is at.  Planning for Semester One 2016 reports is well underway as they are being prepared alongside our forward planning.
- Rebecca, Deputy Principal: Learning and Teaching Literacy Leader 3-6

St Bede's, North Balwyn is using the new nForma reporting format (beta version) this semester and we are really happy with it. CEPL made all the requirements from the school very clear. They have communicated when every aspect of the package would be available and the team have met each deadline every time. The staff at St Bede's have all found the format easy to navigate and we feel it will give parents greater information about their children's progress than the old system. The support from CEPL is always wonderful. No request or issue is too big and is always dealt with promptly. We feel privileged to be one of the trial schools and think it is something all schools will be excited about in 2016.
- Rita, ICON Coach Southern ICON Network 3 Catholic Education Office, Melbourne ICT Leader ​ and Teacher​ St Bede's Primary School

Transition to the new version of nForma has been a very smooth process. Teachers have found it easy to use, with data entry working in a similar way to the old system. The format has been very flexible, with a wide range of options, allowing reports to be easily adapted to meet the needs of our school.
- Martine, Learning and Teaching, Mathematics Leader. St. Peter Julian Eymard, Mooroolbark